Posted by MonuTeena RecipesPassion on Monday, November 18, 2013 with
24 comments
Again, one of the traditional Arab recipe for today from my mom's diary; Hummus , its an Arabic food made up with boiled chickpeas, blended with Tahini Paste. Best goes in breakfast along with some Traditional bread, Naan or tortilla. It's a good healthy and nutritious recipe. Chickpeas are rich in fiber and protein, may reduces the risk of heart diseases. Whereas; Tahini paste consists of Sesame seeds that increase the level of Vitamin E may fight with many serious diseases like cancer. It has the ability to lower the cholesterol and prevent heart diseases too. Tahini very popular among Asian and middle east countries. I am in love with Hummus since i was a child, it was common in our house especially on Sunday's breakfast. She used to prepare it with some cream sometimes, along with some fresh salad of Cucumber, tomato, and iceberg. Yesterday,was Sunday I decided to have it with my husband on breakfast. Really enjoyed the freshness and delicious hummus along with sweet aroma of Virgin Olive Oil. Here's the recipe guys;
HUMMUS RECIPE :
Ingredients you will need:
2 cups of Boiled Chickpeas
1 tbsp of apple cider Vinegar
1/4 cup of Extra Virgin olive Oil (Again why i have mentioned its Extra Virgin, best to use it , contain many health benefits in case of you are on diet, reduces cholesterol, improve memory, fight against breast cancer, makes your skin to glow )
Take a raw garlic cloves do not remove the skin part and roast on a direct flame for about 2 to 3 seconds. After it's being roasted remove their skin and wash them. Purpose of roasting raw garlic cloves is just to remove their smelly thing if it's used as it is. We all familiar with its health benefit too as its anti aging, anti bacterial, & anti fungal. We should keep it in our diet in order to have much healthier life.
Step 2:
In an electric Blender, blend all together the garlic cloves, milk, Cream, Hot sauce, apple cider Vinegar Tahini Paste, salt and the boiled Chickpeas. Important tip : you should keep in mind you can make Hummus much thinner if you feel like you dot want much sticky texture, can add some more Milk, it's all upon you. But what i have made it's a normal situation.
Step 3:
Pour the blended mixture in a Bowl, with olives and olive oil on top. Decorate it with some Reddish fresh tomato rose. Make your hummus much tempting to your family eyes. Have it in breakfast.
This recipe is enough for 4 to 6 members at home. Delicious! it's yummy and mouth watering waiting to have your feedback.. And how much you enjoyed my recipe after trying it.. So for now.. Have a good day ! Enjoy your holidays .. Love ~ Monu Teena
© RECIPES PASSION: All the images and content is copyright protected. No one can use it without my prior permission. If you want to republish the recipe, write the recipe in your own words, or link back to this post for the recipe.
Linking this to parties: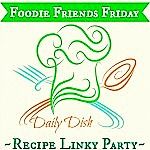 Sending to events:
Prachi's Veg Kitchen, Gayathri's Cook Spot ,
Gayathri Cook Spot's WTML Event